Sony's Access controller for the PS5 makes gaming more inclusive for people with disabilities
Sony's Access controller makes gaming more inclusive for people with disabilities
Sony Interactive Entertainment (SIE) is committed to making gaming more inclusive for people with disabilities. To that end, the company has announced the Access controller for the PlayStation 5 console. The Access controller is a highly customisable controller kit that allows players to create a layout that works for their unique strength, range of motion, and physical needs.
It includes a wide range of swappable button and stick caps, as well as four 3.5mm AUX ports. Players can swap out the button caps for different shapes and sizes, or they can add additional switches or buttons. They can also adjust the distance of the analog stick from the controller.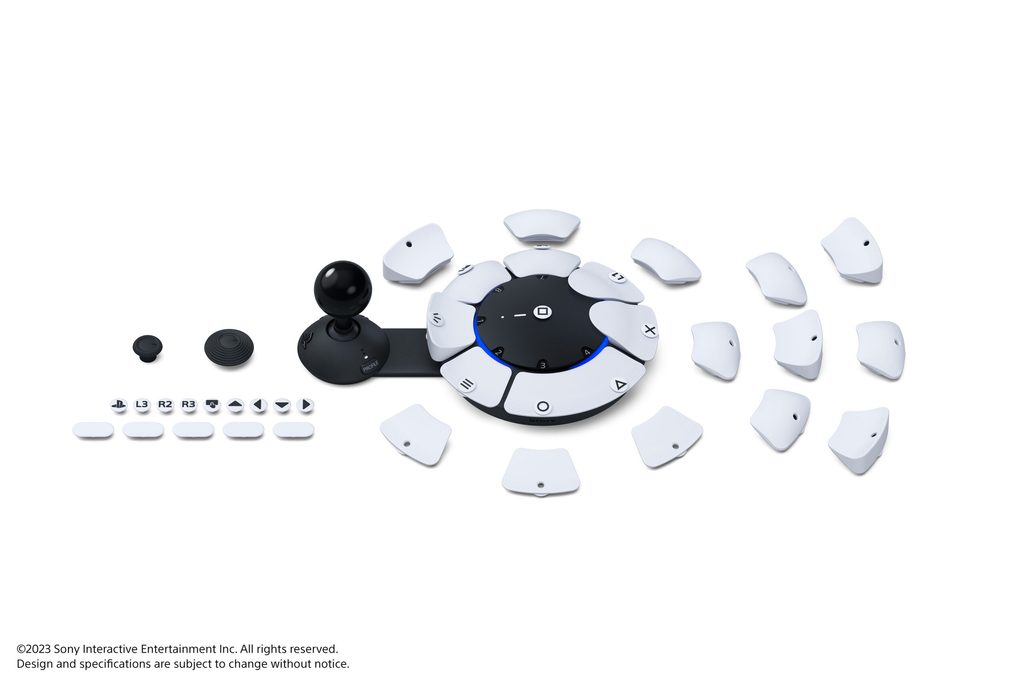 In addition to the hardware customisation options, the Access controller also features a variety of software features that allow players to create personalised UI settings and configurations. For example, players can select their preferred orientation for the controller, map different inputs to the various buttons, toggle buttons on or off, or even map two different inputs onto the same button. They can also create and store their favorite control profiles for different games or genres.
The Access controller is a significant step forward for accessibility in gaming as it provides players with disabilities with a level of customisation and control that has never been before possible. With the Access controller, more people than ever before will be able to enjoy the joy of gaming.
The PlayStation Access controller will be available in the United States, Canada, Europe, and Japan, in the fall of 2023. It will be priced at US$199.99.
Our articles may contain affiliate links. If you buy through these links, we may earn a small commission.