Google's DeepMind AI is now beating Starcraft II pros
Google's DeepMind AI is now beating Starcraft II pros
Google announced last week that its latest AI, AlphaStar, was able to beat two pro gamers in a series of Starcraft II matches back in December.
AlphaStar is part of Google's DeepMind lab, and is the successor to AlphaGo and AlphaGo Zero. On 19th December, the AI, which specializes in Protoss, decisively beat Team Liquid's Grzegorz "MaNa" Komincz and Dario "TLO" Wünsch both 5-0 in two separate Protoss vs Protoss best-of-5 matches.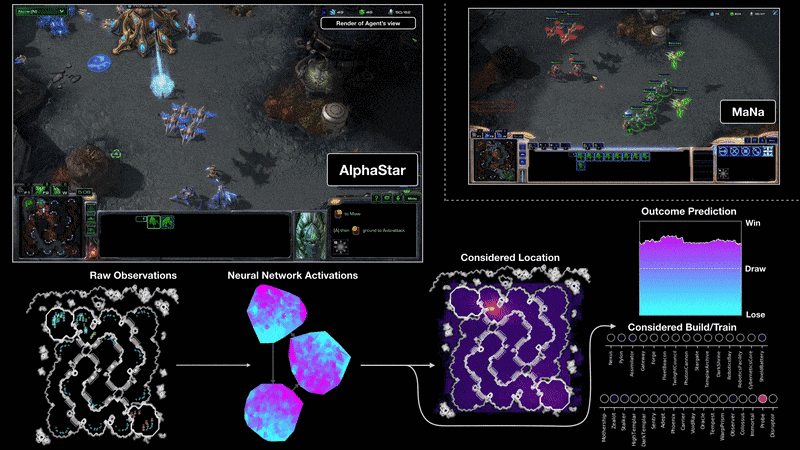 Wünsch had apparently seen footage of AlphaStar playing, and had felt "extremely confident" going into the game. However, the AI's unorthodox strategies proved to be too much for its human counterparts.
Google made sure that AlphaStar didn't have any superhuman advantages, and slowed its clicks, reaction times, and APM (actions per minute) to a human level. In fact, at an average 280 APM, it had a lower APM than both of the humans.
However, Google did admit that one advantage that AlphaStar had over the human players is the ability to see the entire map at once, whereas humans have to shift their focus around to different parts of the map.
After the December event, Google fixed this advantage by removing the overhead view from AlphaStar. Instead, it would have to "decide" where to focus its attention just like a human. According to Google, it took about a week for the AI to become proficient in the new method.
A rematch against MaNa was held last week. However, in a stunning victory for humans everywhere, MaNa was able to exploit some of the AI's weaknesses and pull out the win, giving AlphaStar its first loss. You can watch the showmatch here:
Source: DeepMind blog