Antec Presents Performance One and ISK Chassis, Kuhler H2O Liquid CPU Coolers
Antec Presents Performance One and ISK Chassis, Kuhler H2O Liquid CPU Coolers
Antec is presenting some of its innovations at the Computex 2014, including Performance One and ISK series of enclosures, and the in-house designed Kühler H2O liquid CPU coolers.
Casings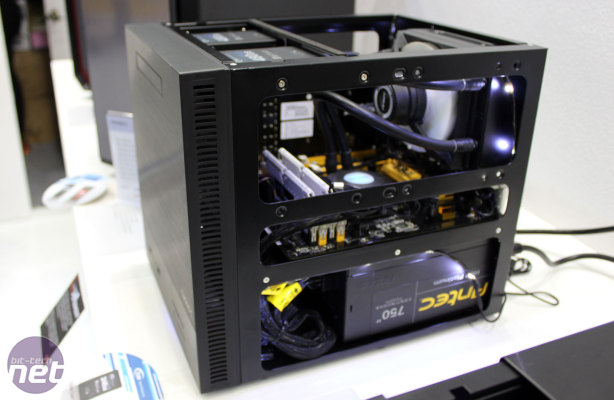 A compact Micro-ATX case, the ISK600M chassis is made of 0.8mm cold-rolled steel, and features a brushed aluminum front panel. It has the ability to house graphics cards up to 11.5-inch in length, a CPU cooler with a maximum height of 17cm, and six drive bays (three 3.5-inch bays, three 2.5-inch bays, and one bay for a slim optical drive). A total of four fan mounts - three 120mm, one 140mm - ensure sufficient cooling. The casing can serve as a conventional PC, a gaming rig, or a home theater device and media center.
Like the rest of the models in the Performance One series, the P380 is equipped with double-layered noise-dampening side panels, creating a system that's almost inaudible even when the fans are spinning at a high speed. Compatible with CEB and standard ATX motherboards, its aluminum front panel features two well-placed USB 3.0 and USB 2.0 ports, and audio in/out jacks. Also, the case boasts one slim optical drive bay, three anti-vibration 3.5-inch removable drive cages (nine 3.5-inch HDD bays), and a special 2.5-inch HDD/SDD drive cage.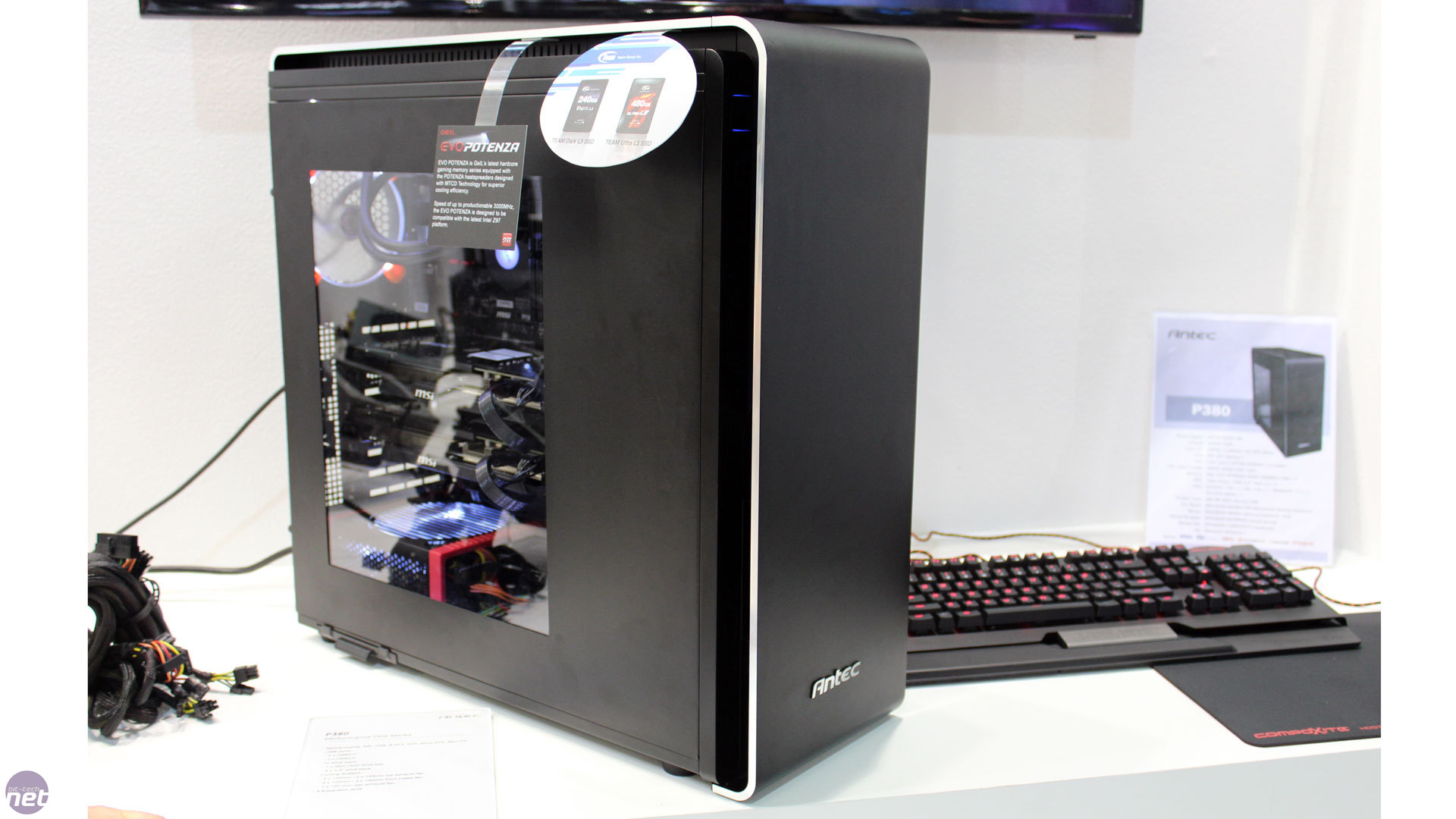 Kühler H2O liquid coolers
All three models - H2O 650, 950, and 1250 - are equipped with high-quality copper cooling plates for heat transfer, and an extra-large built-in radiator pump for efficient transport of fluid through the heat sink. On top of that, the integrated PWM fans adjust speed according to the temperature.
Antec is located at Nangang Hall, booth J0618, during Computex 2014.
Source: Antec, bit-tech.net